2023
- Coming soon!
2022
Our 2022 planner featured a series of works by me and Tala Abdulhadi. Includes a habit tracker and full moon / half moon/ new moon tracker. 🌚️
Photos by Mohammad Hawwari.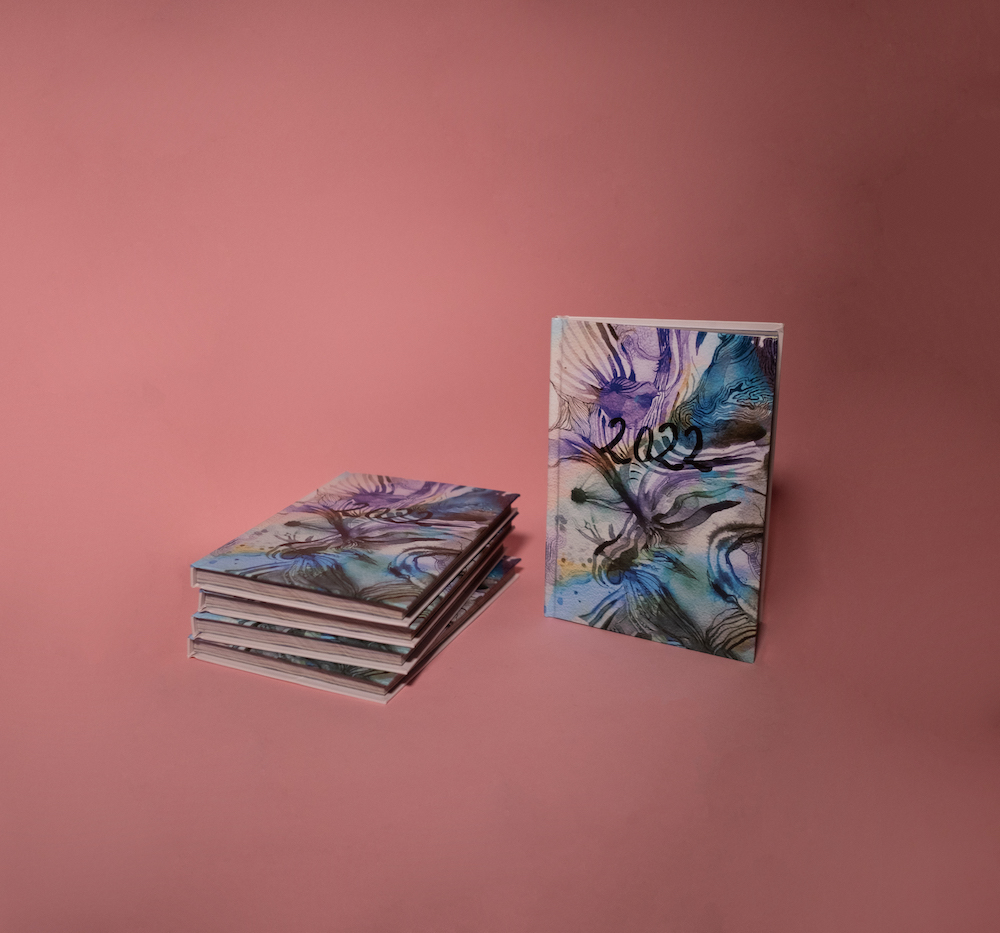 2021
Our first planner. We had lots of trials with this one. We tried handsewing, printing at home, until we found a great printer that offered us beatiful hardcovers.
Hand sewn planner photo was taken by Mohammad Hawwari ︎✨️